CREATING VALUE IN OUR COMMUNITIES
One of Titus Alliance's founding principles is giving back to the community. We intentionally created a business model grounded in giving back to our communities. Giving is a core tenet of Titus Alliance – We give a portion of every dollar we make to the needs in our communities through charitable contributions. We hope this will be our tangible and resounding value-add.
Titus Alliance "Thank You" Program
In appreciation for those who have introduced us to a client or partnership in need of our M&A Advisory services, Titus Alliance has established a "Thank You" program. This unique program calls for the setup of a donor-advised fund (DAF) that shares a portion of Titus Alliance success fee back into the community. The DAF will have an option to be self-directed or not. DAF amounts are expected to range between $10,000 and $30,000 for each transaction.
We anticipate our collective impact will be both inspiring and profound for the community.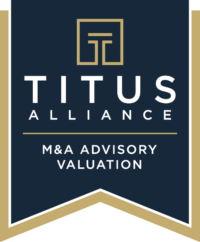 "Don't judge each day by the harvest you reap, but by the seeds you plant."

— Robert Louis Stevenson