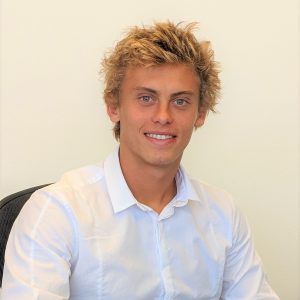 Agustin is an active student-athlete at Queens University of Charlotte pursuing a double major in Finance and Mathematics.
As an international student, Agustin brings to the table a multicultural perspective as well as professionalism and honesty. Agustin fluently speaks four languages: Spanish, English, German and Italian. His problem-solving and broad communication skills result in high responsiveness.
Through hard work, perseverance, and motivation, Agustin has demonstrated high achievements in academics and sports. As a professional tennis player, he joined the Queens Tennis team to continue his tennis career. Currently, Agustin plays at the highest spots and is the Tennis Team Captain representing the university's athletics, the "Royals".
Passion: Tennis – as a college student-athlete Agustin works hard to play at a high level. In addition, Agustin likes to coach tennis in his free time. He has coached players in different countries and languages. Agustin shows a high adaptability, positivity, and attention to detail inside and outside the tennis court.
Work-life balance looks like: Spending time with friends and family, playing tennis and soccer, college sports fan, traveling, exercising and reading.