Delivering Holistic Solutions
We deliver holistic solutions that empower clients to make smart, strategic, and meaningful decisions about their business that help them achieve their goals.
---
We do this by providing:
M&A Advisory
Buy-side M&A Advisory
Sell-side M&A Advisory
Business and Deal Development
Revenue Growth Leadership
M&A hourly advisory (no success fee)
Financial Reporting & Valuation
Acquisition Accounting (ASC 805 and IFRS)
Asset Impairment Testing (ASC 350 and IFRS)
Stock-Based Compensation (ASC 718 and IFRS)
Contingent Consideration and Earn-outs
Derivatives and Complex Financial Instruments
Specialized Projects & Analytics
Venture Capital or Pre-revenue Start-up Advisory and Valuations
Valuation of patents, trademarks, trade names, and intellectual property
IRS Qualified Appraisals (IRS Form 8283 & 83b)
Complex Capital Structures (IRC Section 409A)
Monte Carlo Simulations
Deferred Compensation and Transfers of Ownership
Historical Analytics and Predictive Modeling
---
OUR EXTENDED NETWORK
The Best of the Best
---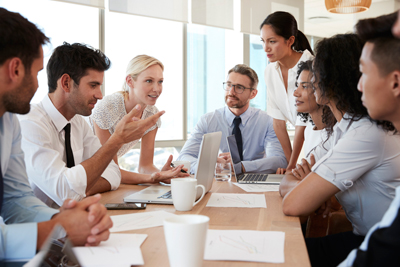 In today's dynamic business environment, we constantly hear from management teams and business owners about their need for smart, trustworthy and competent advisors. Thus, the Titus network was formed. This team of professionals of diverse disciplines and experience help clients make smart, strategic and meaningful decisions about their business.
Our network experts are recognized for their long-standing track record and professional reputation for their respective disciplines in the marketplace. We know them personally and professionally, we appreciate how they think and we respect their vision, expert counsel, and perspective.  Combined, they deliver the full package – holistic expertise that our clients want.
Disciplines include:
Legal Counsel
Accountants
Interim CFO's
Staffing/Recruiting
Data Scientists
Software Developers
Bookkeepers
Business Developers
"You make the valuation process seamless so I can focus on running the business." Dave Morris, CFO Cormetech