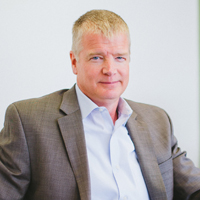 A change agent, thought leader, and B2B Sales and Sales Operations industry expert Mike Torti's priority and passion is to support clients in meaningful and sustainable growth.
Torti has never shied away from pounding the pavement or pushing himself to refine his leadership style. And after over 25 years in the business serving multiple lower, middle market companies as President/CEO, Torti has developed a unique business development acumen, perspective and drive to every, potential collaboration.
Torti's style is big and bold; yet personal and customer-driven; he customizes sales strategies, invests time and energy in well-defined sales processes, and develops a metrics-driven sales execution plan to drive sales and grow businesses. All this is possible through Torti's innate talent with analysis, improvement, and Sales Operations leadership.
His expertise includes (but is not limited to):
New Business Development, Sales Infrastructure, and Pipeline Growth
Sales Talent Recruiting, Coaching, Mentoring, and Accountability
Interim/Fractional Middle-Market Business Leadership
Private Equity M&A Sales Infrastructure Related Advisory
Manufacturing Oriented Turn-Around Strategies
Passion: Coaching – an active and athletic father of two (now adult) children, Torti coached over 10 teams for his children as they grew up. As much as he enjoyed the coaching and mentoring side of that experience, he thrived in the camaraderie, enthusiasm, and competition of team sports – and being a coach who "fired up" a team. It formed a true connection through sports with his children, as well – he watched his Philadelphia Eagles win the Super Bowl from a "Philly" sports bar in Los Angeles with both his children.
Work-life balance looks like:  Serving as a dedicated husband and father, spending time with good friends, finding life's humor every day, working out, sponsoring children through PLAN International, playing golf and tennis, hiking, reading, and traveling.