People Make A Difference
Our Leaders
The Titus team is a group of experienced, multi-disciplined, entrepreneurial minds dedicated to service, quality and solving problems for our clients. We have assembled a team that is value-driven, confident, humble, and intrinsically motivated to help our clients be successful.
Justin A. Boyd, CFA, ASA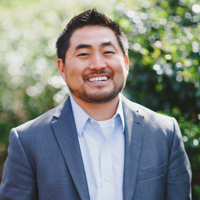 With over thirteen years in the valuation and transaction arena, Justin has broad experience helping clients across diverse industries by bringing them sound and strategic advice that fully supports them in complex situations. His quality of work, professionalism, sincerity, responsiveness, and ability to get clients to the finish line with little to no business disruption sets him apart.
A balance between heart and hustle, Justin leads with his Christian values and his innate ability to conceptualize real, holistic solutions that empower people. He believes trust, responsiveness, quality, and adding value are the cornerstones of the best client relationships. As an industry expert and thought leader, Justin is a proponent in leading change.
He holds the Chartered Financial Analyst (CFA) and Accredited Senior Appraiser (ASA) designations. Justin's full professional bio can be downloaded here.
Passion: Philanthropy – Because of Justin's passion for education and children, he currently sits on the Board of Directors of Brookstone Schools and Classroom Central. Brookstone Schools seeks to raise up the next generation of leaders from Charlotte's inner-city neighborhoods by caring for the entire child and inviting families to invest in the lives of their children. Classroom Central's mission is to equip students living in poverty to effectively learn by collecting and distributing free school supplies.
Work-life balance looks like: spending time with family and friends, church, travel, golf, college and professional sports, giving back to the community.
Jessica Barbour
Jessica Barbour is an Operations Specialist dedicated to supporting Titus Alliance's clients with her high energy, passion, and service-minded approach.
After spending nearly a decade as the office manager for one of North Carolina's largest breweries, Jessica understands what it takes to create, grow and maintain a successful business from inception.
Jessica thrives on managing the fine details of big picture projects, delivering exceptional service, and setting a high professional standard for herself and others to enhance brands and drive success. Jessica aligns with Titus Alliance mission by creating and promoting lasting client relationships based on trust, empowerment, and hard work.
Barbour holds a degree in Communications from Western Carolina University and a Certificate in Native Plant Studies from The University of North Carolina at Charlotte.
Passion: Conservation – As an advocate to maintaining a healthy, local ecosystem, Jessica dedicates time volunteering with the Catawba Riverkeeper Foundation cleaning our local waterways.  This is rewarding to Jessica because not only does this work protect our local drinking water but helps to maintain a healthy ecosystem promoting a clean environment for all.
Work-life balance looks like: Spending time with family, friends and her two dogs, strength training, yoga, hiking, camping, local craft beer, traveling, music, gardening with native plants and edibles.
Michael E. Torti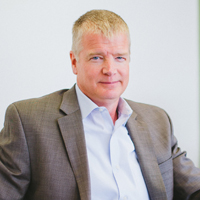 A change agent, thought leader, and B2B Sales and Sales Operations industry expert Mike Torti's priority and passion is to support clients in meaningful and sustainable growth.
Torti has never shied away from pounding the pavement or pushing himself to refine his leadership style. And after over 25 years in the business serving multiple lower, middle market companies as President/CEO, Torti has developed a unique business development acumen, perspective and drive to every, potential collaboration.
Torti's style is big and bold; yet personal and customer-driven; he customizes sales strategies, invests time and energy in well-defined sales processes, and develops a metrics-driven sales execution plan to drive sales and grow businesses. All this is possible through Torti's innate talent with analysis, improvement, and Sales Operations leadership.
His expertise includes (but is not limited to):
New Business Development, Sales Infrastructure, and Pipeline Growth
Sales Talent Recruiting, Coaching, Mentoring, and Accountability
Interim/Fractional Middle-Market Business Leadership
Private Equity M&A Sales Infrastructure Related Advisory
Manufacturing Oriented Turn-Around Strategies
Passion: Coaching – an active and athletic father of two (now adult) children, Torti coached over 10 teams for his children as they grew up. As much as he enjoyed the coaching and mentoring side of that experience, he thrived in the camaraderie, enthusiasm, and competition of team sports – and being a coach who "fired up" a team. It formed a true connection through sports with his children, as well – he watched his Philadelphia Eagles win the Super Bowl from a "Philly" sports bar in Los Angeles with both his children.
Work-life balance looks like:  Serving as a dedicated husband and father, spending time with good friends, finding life's humor every day, working out, sponsoring children through PLAN International, playing golf and tennis, hiking, reading, and traveling. 
Senior M&A and Valuation Review Team
Titus has assembled a dedicated M&A and valuation review team to assist in analyzing, reviewing and providing critical feedback of our work product. Members of our M&A and valuation review team include:
Senior M&A Advisor: With over ten years' experience, he has spent time as both an operator and an advisor for private equity and venture-backed companies; including Lazard Middle Market in Chicago and privately held companies in San Francisco / Silicon Valley. He is a Certified Public Accountant (CPA) and holds the Series 63, Series 79. He will be a key strategic M&A advisor.
M&A Valuation Specialist: A former "Big 4" accounting firm Senior Manager with 14 years of experience in M&A valuations. He has extensive experience performing valuations under US GAAP, IFRS, litigation matters and the IRS. He is a Certified Public Accountant (CPA). He will be responsible for GAAP or IFRS reporting quality control and review.
M&A and Valuation Senior Financial Analyst: A former Top 8 US accounting firm Senior Manager with over 15 years of experience in M&A valuations. He has extensive experience performing valuations under US GAAP, IFRS, litigation matters and the IRS.