Lead. Connect. Serve.
M&A Advisory… Re-Imagined
---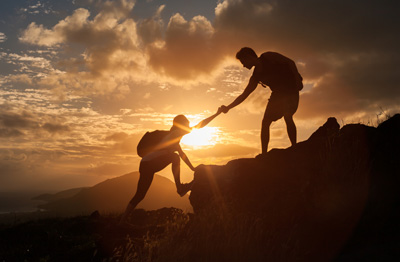 A trusted expert and thought leader in the M&A industry, Justin Boyd now serves as Founder of Titus Alliance.
Titus is a business built personally by Boyd; more so though, it is just a way of being for Boyd that honors his personal and professional journey as well as provides him the space to lead with what's important to him. His story and his values now provide him new and unique ways to connect to and support clients.
Boyd's personal story starts in Seoul, South Korea. As a young child, he was adopted by an American couple living in Upstate New York, who had previously adopted a boy from Seoul. When Boyd was adopted, further research showed that he had two biological brothers who were living in the same foster home in South Korea – who also needed a home. Boyd's adopted family went on to adopt all of them and then four biological sisters in the same situation. According to a news article at the time, the Boyds were the largest single family naturalization in United States history. Several years later, Boyd's adopted mother passed away; Boyd's adopted father was now a single, parent to eight adopted children.
The experience forever changed the way Boyd would choose to contribute, work, and make an impact professionally. He started working at a young age; he pursued unique educational opportunities; he achieved unprecedented professional success early in his career; and he is now one an industry leader in M&A. The work has been important to Boyd; but the core values that anchor the work mean more. They became clear quickly, and they continue to lead him work today.
Lead with a strong work ethic. Titus is not a cookie cutter firm; it was built by a lifetime of unique, strong, hard work. Because there's really no other way to do it – it's hard work, it's hustle, and it's heart. Every, single day.
Connect with transparency. Titus will always be honest, authentic, and transparent; the journey is hard, and the last thing you need to worry about as a business owner, is a smoke screen or a show.
Serve with integrity. Titus is a culture built on integrity, quality, and consistency.
Make it simple – but deliver thorough results. Both buy-side and sell-side transactions require precision and fine attention to detail to deliver thorough results. That can get challenging and complicated. Regardless, Titus is committed to keeping it simple, managing the entire lifecycle of your transaction.
Meet people where they are. We come to you; we meet you where you are; simple, complicated, uncertain, confusing. We're in this with you.